Stories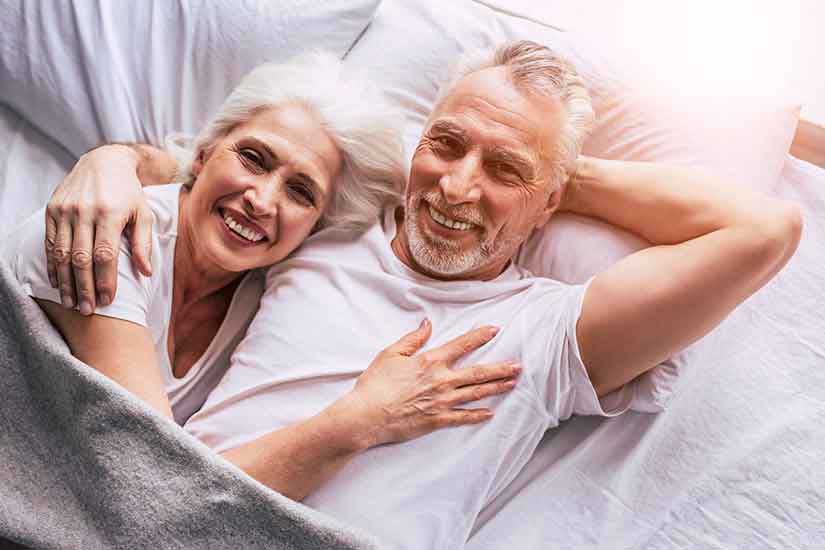 5 Reasons Why Online Senior Dating is Right For You
Online dating is a great choice for seniors.
Dating websites have been around for a while. And no wonder. Online dating doesn't leave anybody out. Whether you are short or tall, round or thin, dark or pale---whoever you are, and whatever you are like, there is someone you might care to meet.
That includes seniors. After all, everybody enjoys being with friends, and people over the age of 50 are no exception.
Seniors Ready To Move On
The reasons why dating websites work so well for seniors vary widely, as each person is different. Some are seeking companionship after a relationship has been terminated, either by a loved one's passing or by divorce. Some are empty-nesters, looking to fill the hole in their life left by children moving away.
Others are still seeking that illusive thing called love. And still others might simply wish to have some fun, after being the adult in all situations for so many years. Whatever the motivation, the time has come to move on, and senior dating sites are answering the call.
Do senior dating websites work? For many, they do. So you can have a good idea why the dating websites have helped so many, here are---
5 Of The Top Reasons For Seniors To Use Online Dating:
1. It Brings a New Dimension Into Your Life
Chatting with---and possibly meeting---new people can bring a lot of light into each day. Rather than finding yourself staring at walls, wondering where to go from here, you can embark on new friendships. You may even surprise yourself by laughing a lot more.
2. You Can Find Someone to Share Things With
Are you missing the simple things like being able to tell someone a funny joke you heard that day? Or someone to talk to when a special event---like the birthday of a loved who is no longer around---occurs? This is a big reason why online dating is popular with seniors. They find people who care.
3. On A Senior Dating Website, There Are Only Seniors
No piles of files to go through, full of youngsters that haven't seen much of life, yet. Only people in the same age group as yourself---well-seasoned, stronger than they used to be, and ready for companionship.
4. You Might Find the Person With Whom You Will Spend the Rest of Your Days
Perhaps you have recovered from a relationship that you thought would last your whole life, and it didn't. Love is an amazing thing. It can happen any time, at any age.
5. You Truly Can Have FUN Again.
Maybe you enjoy being single. Cooking and cleaning for one is the perfect life, as far as you're concerned. Great! Come find some friends and have fun! There are no restrictions and no rules.
Whether you're interested in an occasional date for the weekend, or you long for a life partner, online dating is for you. Seniors everywhere are turning to online sites when they decide to date again. You should too.