Latest News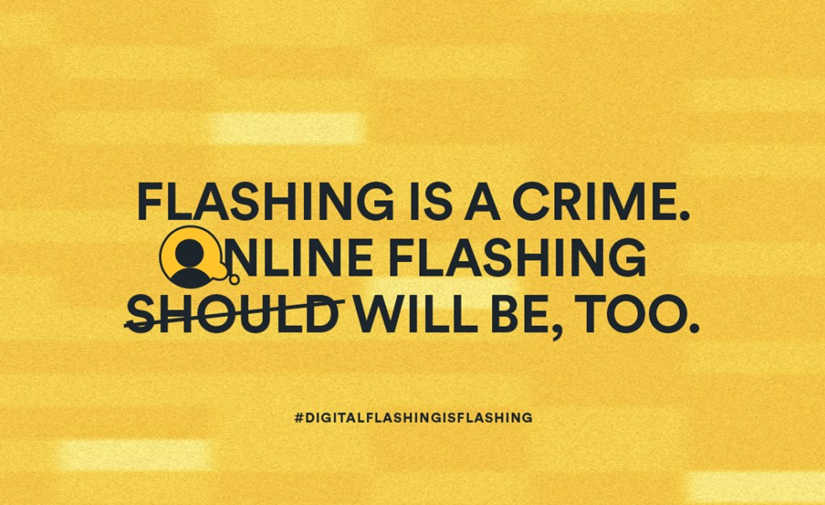 Dating app Bumble, along with UN Women UK, TV personality Amy Hart, and magazine Grazia, are advocating for a change in the UK's proposed Online Safety Bill (OSB) regarding the issue of cyberflashing. Cyberflashing involves sending unsolicited nude images without consent, and the current legislation is based on whether the sender had harmful intent. However, Bumble and its supporters argue that this approach is difficult to validate and prove and would allow those who cyberflash to claim it was just a "joke."
As a result, Bumble is advocating for the cyberflashing portion of the OSB to be consent-based, which would require explicit consent from the recipient before sending such images. Professor Clare McGlynn, an expert on cyberflashing, says that the proposed legislation's approach would leave a loophole in the law, making prosecutions against cyberflashing unlikely while protecting men who could claim a defense of "it was a joke" or "I was having a laugh."
Bumble has been calling for cyberflashing to be illegal for years and has already established tools on the app to detect unsolicited nudes. Head of Global Public Policy at Bumble, Payton Iheme, says that cyberflashing is a form of everyday harassment that causes victims to feel distressed, violated, and vulnerable on the internet. She adds that they are encouraged by the UK government's decision to introduce legislation on cyberflashing, but the law needs to be based on consent to send a clear message that sending explicit nude images is not a joke.
A survey conducted in October 2021 found that almost half (48 percent) of UK adults aged 18-24 have received a sexual photo they didn't ask for or consent to. Furthermore, a sample of over 2,000 UK adults conducted in February 2023 found that 35 women received an unsolicited sexual image while at work, 27 percent received one on public transport, and 19 percent while walking down the street. In the same survey, 86 percent of UK adults agree that more needs to be done to stop cyberflashing.
Bumble's research shows that the majority of people in the UK agree that more needs to be done to address cyberflashing. Alongside experts and key organizations, Bumble is calling for the government to move forward with a consent-based approach. Bumble's initiative is commendable as cyberflashing is a rising problem that has serious emotional and psychological consequences for victims.
However, the issue of cyberflashing is not limited to the UK alone, and the solution requires a comprehensive and global approach. Cyberflashing is a prevalent issue in many countries, and a UN study found that 40% of women in 27 countries have experienced some form of online harassment. The study also found that young women are at a higher risk of being victims of cyber harassment.
Governments and tech companies need to work together to find a lasting solution to cyberflashing. Bumble's advocacy can inspire other tech companies to prioritize online safety and collaborate with policymakers to enact laws that protect internet users from cyber harassment. Tech companies have a responsibility to create safe spaces for their users, and they must take proactive measures to prevent cyberflashing and other forms of online harassment.