Latest News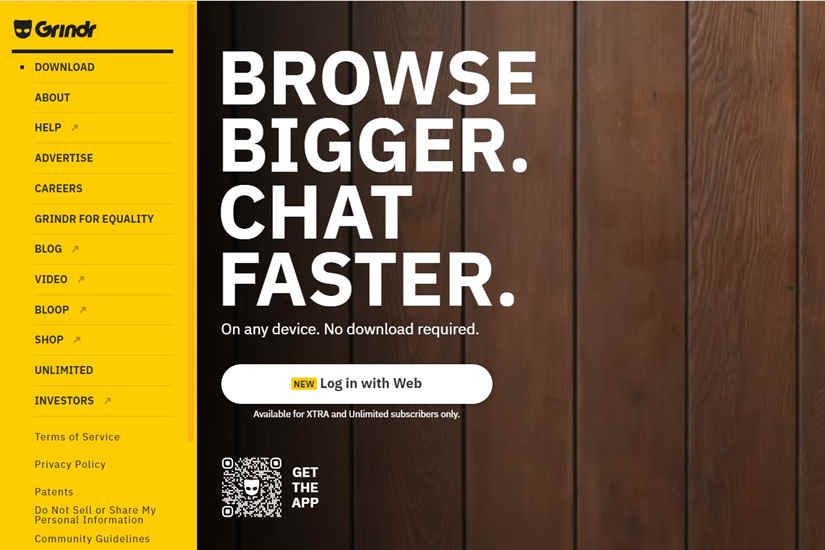 Grindr, the leading dating app for the LGBTQ+ community, has launched its first web version of the app, specifically designed for desktop users. The web version, known as Grindr Web, offers larger profile photos and enables users to view six profiles simultaneously. This feature is expected to be popular with users who prefer browsing on a desktop rather than a mobile device, particularly those in their mid-30s to 50s who may have started connecting with others online before mobile apps became prevalent.
Grindr Web is only available to paying subscribers of the app, known as "XTRA" and "Unlimited" subscribers, who pay $19.99 and $39.99 per month, respectively. The company plans to extend the service to non-paying users in the future.
CEO George Arison has high hopes for the new feature, stating that it could pave the way for additional features, including more discrete payment options, edgier content, and more experiences specific to hooking up. He expressed his excitement for the future possibilities that Grindr Web could bring to the app.
The new web version could be beneficial for users who are not comfortable with having the app on their phone or who prefer a more private way to access their connections. By offering the app on a desktop, users could also toggle controls to enable adult content on their mobile devices.
Grindr has been working to expand its offerings since its strong November market debut. In its first earnings report, the company reported that it had around 12 million monthly active users and 873,000 paying subscribers. However, the company's stock has experienced a decline of 38% since its debut, reflecting the challenges that dating and connection apps face in terms of monetizing their services and demonstrating long-term viability to investors.
Grindr's move to launch a web version is a bold step towards expanding its reach and appeal to its users. The company has been at the forefront of LGBTQ+ dating and connection, and this new feature could further cement its position as the top choice for this community. With the potential for additional features and a broader user base, Grindr Web could be a game-changer for the app and its users.