Stories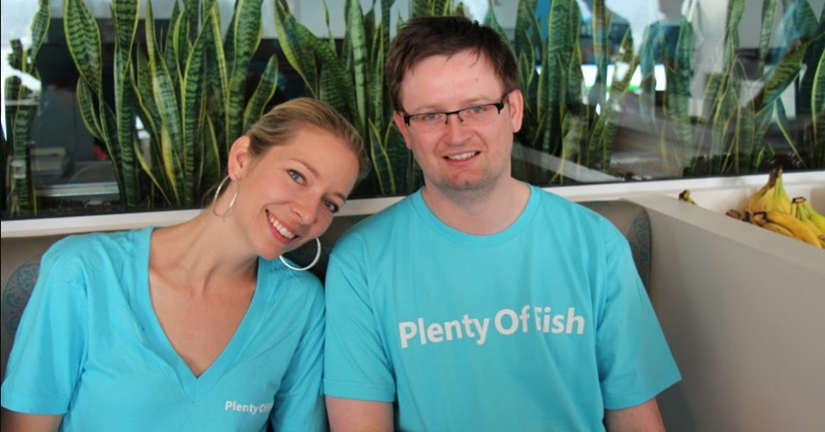 Markus Frind, a Canadian, computer science graduate, founded the online dating website Plenty of Fish (POF) in 2003. By 2008, POF had 15 million users and $10 million in revenue. Frind hired his first employee and continued to grow the site, which made $100 million in revenue annually by 2014. Frind never took any investor money or had any shareholders/partners.
Frind's success inspired him to negotiate a deal to sell POF to Match Group, Inc. for $575 million in July 2015. At the time, Match was a subsidiary of IAC, Inc., which owns multiple brands across 100 countries. Today, Match is a separately traded public company with subsidiaries that include OkCupid, Match, and Tinder.
Frind was inspired to create POF while working for a Vancouver-based tech firm. He was reportedly unhappy and frustrated with existing dating sites and aimed to create a better platform that was user-friendly. Frind set up POF as a basic dating website that was "incredibly simple" and had a list of proposals in plain text. At a time when none of the big dating companies offered their services for free, Frind decided to go with a free model and gave paid sites a place to advertise.
Frind initially faced challenges in setting up POF, as he used a home computer as a web server and tried to leverage Google's AdSense. However, as POF grew in popularity, Frind quit his job in early 2004 to focus on the site. By 2006, POF was among the top five dating sites in the U.S. and ranked as the top site in Canada. In 2007, the site hit 1 billion page views every month.
Sophinos, a fellow tech entrepreneur, summarized POF's rise, noting that the five things that differentiated the dating site from its competitors were its free business model, receptiveness to user feedback, SEO optimization, and automation.
Frind forced himself to spend a maximum of 20 hours per day, even on the busiest days, when setting up POF. Sophinos said that Frind got things done in the first hour of the day, proving that, by strategizing and executing well, one can overcome time pressure.
Since selling POF, Frind has been serving as the president of "Find Properties," an investment company that manages a billion-dollar portfolio of real estate, public market equities, and private equity. He is also the director of Cymax Group, which sells furniture online and helps companies with logistics through freightclub.com. Additionally, Frind runs a winery.
In Frind's experience, we found that the most important decision he made was to offer POF for free and give paid sites a place to advertise was a game-changer in the industry, and his success is a testament to the power of innovation and entrepreneurship.