Latest News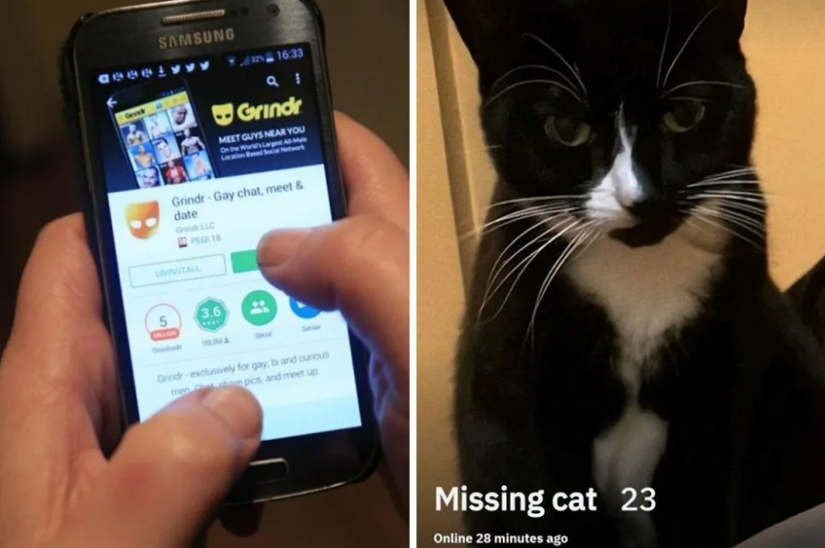 Are you a pet owner who has lost their furry friend and tried everything in your power to locate them? Well, one cat owner from Brighton has gone to extreme measures to find their missing cat by setting up a profile on the gay dating app Grindr.
You May Like: Featured LGBTQ dating sites
Yes, you read that right. The cat's owner has created a profile for their pet on Grindr in the hopes of finding their beloved cat. The cat's profile on the app describes the lost moggy as 23, white, with an average body build, and looking for dates and relationships. The profile also states that the cat is "chill, curious, goofy" and enjoys activities such as karaoke, movies, music, and reading.
If you're wondering if this unique method worked, unfortunately, there's no update on whether the cat has been found yet. However, the fact that this story has gained so much attention on social media may increase the chances of the cat being located soon.
As a pet owner, losing your furry friend can be a traumatic experience, but it's heartwarming to see how far some owners will go to try and find them. This story is a reminder to never give up on searching for your pet and to explore all possible options, even if it means turning to unlikely sources such as a dating app.
The story of a pet owner turning to Grindr to find their missing cat has gained a lot of attention on social media, and it's a heartwarming reminder of the lengths some pet owners will go to locate their furry friends. While we don't know yet if this unique method has been successful, the story has certainly captured the hearts of many people and brought some joy to the internet.