Latest News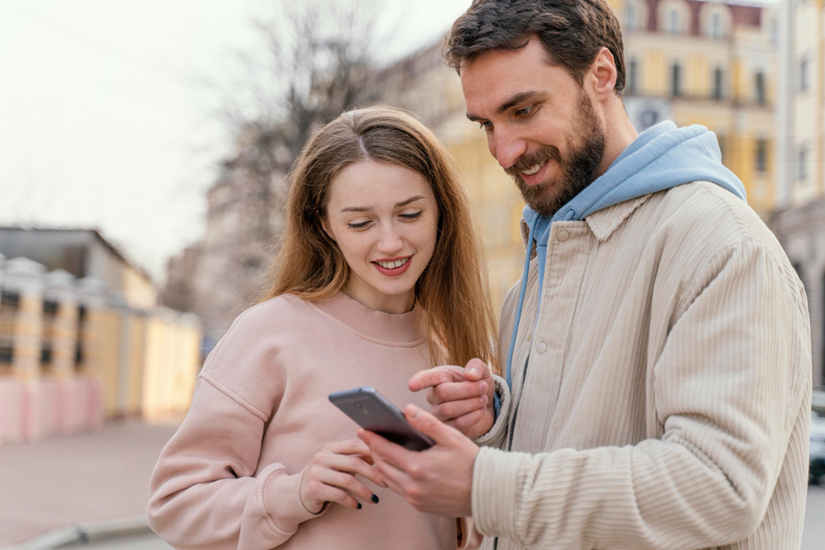 Image by
Freepik
Spring has arrived and with it, a new dating trend: spread dating. Say goodbye to cuffing season, where singles pair up for short-term partnerships during the winter months. Spread dating is the latest trend where people ditch their winter cuffing partners and aim to maximize their dating opportunities by going on multiple dates in a relatively short amount of time to increase their chances of finding the perfect partner.
According to Emma Hathorn, a relationship expert at dating website Seeking, spread dating is a tactical approach to dating that involves proactive attempts to land several dates in a short period. It's a great dating style for social types who enjoy meeting new people and being out and about. It's also fantastic for networking and can be a lot of fun.
Spread dating allows daters to have numerous sexual and romantic partners rather than pinning all their hopes and dreams on just one. It enables them to live in the moment and see how things develop, as well as make multiple contacts and connections to see what actually suits them. This style of dating also allows singletons to objectively look at the compatibility of each of the people they date.
However, spread dating isn't for everyone, and those who are particularly sensitive or romantically inclined might want to skip this trend. People with that disposition might find the prospect of juggling multiple partners stressful, and it might not be in line with their personal ethics. It's all about the individual's headspace and approach to life.
When spread dating, it is important to be mindful of the feelings of those you are dating so as not to play with their emotions. If you can tell someone is really into you, but you aren't serious yourself, it is unfair to continue things on just so you can have different date options. The emphasis is on being dignified and respectful with your romantic encounters.
Honest, open communication about your expectations and those of your partners is key to not wasting anyone's time and going about dating with maturity and respect. Hathorn suggests being honest and upfront about the fact that you are dating when asked. You don't necessarily need to go into detail about who else you are seeing, but reading the room and being mindful is important. If your approach to dating does not align with someone else's morals, it is time to make a decision or call it quits.
Spread dating isn't the only singleton trend the warmer weather is likely to inspire. Many would-be daters are also looking to give their profiles a bit of an overhaul. Just as the arrival of spring often encourages us to want to clean up our homes and wardrobes, experts believe a similar vibe transfers to online dating. Many feel the urge to give their profiles a glow-up in the hopes of attracting a date who aligns with their goals.
By refreshing profile photos, rewriting online bios, and revving up your wit when it comes to replies, daters can maximize their opportunities of finding a partner, particularly prevalent in spread dating. It's all about eliciting sexual attention, appreciation of one's attractiveness, and sparking curiosity. It's the 2023s evolution of the 'thirst trap'.