Tips & Advice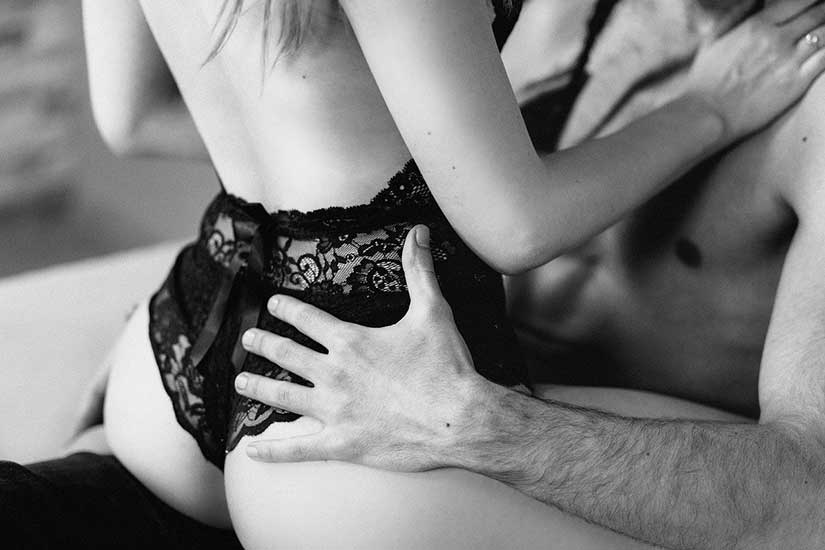 COVID-19 Safe Sex Guidelines
As we push to return to normal, most states considered or have lifted the stay-at-home orders to help save businesses and people from shutting down (financially and mentally). White that's wonderful, there are other states contemplating additional protocols to reduce the spread of COVID until vaccinations are easily accessible for everyone.
An itch that's needed to be scratched.
While abstinence is an excellent way to prevent contracting COVID-19, that might not fit certain lifestyles, especially if the pandemic continues into the upcoming months and/or years.
Many individuals are sexually active, which is normal, but also raise a serious concern with safety. How can one person enjoy sex or be sexually active while taking appropriate measures to stay safe and well? Here are several tips and guides to stay safe, based on the recommendations by the New York City Health Department.
Discuss your COVID-19 status.
Okay, this might sound funny for some, but this is highly serious. Back then, it was unheard of to discuss if your potential partner have any form of STDs or HIV/AIDS. Now, with the pandemic showing off its true colors, our health is on the line, and many of us want to live a long time.
Do NOT be afraid to discuss your COVID-19 status. Consider your safety before anything else. It does come off as a mood killer, but would you want to get sick (or worse) if you were to catch COVID-19 or aggressive flu-like symptoms? If you're a person with children, and you're on the prowl, consider their health and safety too. We are certain that their immune system are still developing, especially babies and toddlers.
TIP: DON'T ADD EXTRA STRESS WHERE IT SHOULDN'T BE. COVER IT UP, ALWAYS WASH YOUR HANDS, AND ASK BEFORE PERFORMING ANY TYPE OF SEXUAL ACTIVITY!
Get "jiggy" with it at the house or within the same household.
This portion is fairly self-explanatory. If you and your partner live in the same house with you, then having sex (protected or unprotected, whichever floats your boat) shouldn't become an issue. Just make sure that neither of you are infected.
However, if you're courting someone that doesn't reside in the same place, then take extra measures before turning into a freak in the sheets. As we mentioned before, always ask if he/she/they have contracted COVID-19 or feel under the weather. If so, then schedule a time and clean place to have sex after they're well and you quarantine (if you were close to them and they said 'yes').
Condoms and glory holes 101!
Oldie but functional goodie, we are reintroducing condoms and glory holes! For those that are unaware of what a glory hole is, it's where you stick your sexual genitalia through the hole, and the person on the other side either penetrates your face or sexual organ.
For men, you stick your piece in the hole and you have the choice of getting head, hand job, or inserting it in your desired hole without physically touching that persons upper half (unless you're getting head). For women, similar concept for men.
The New York City Health Department recommended either using condoms or sexual positions and physical barriers that reduce the spread of COVID. So, why not a glory hole?
If that doesn't work, there are additional positions, like SIDE STROKING, DOGGY STYLE, REVERSE COWGIRL, AND ANAL (please use lube, gel or water based to prevent painful tissue ripping). Still, if none of those work, you can always either going back to masturbating or using a strap-on. No judgement here, just offering beneficial tips to maintain a healthier sex life during a pandemic.
Stay on top of getting tested!
Again, just like STDs, COVID-19 is hell on earth for people. After a hookup with someone you don't know or barely know, make sure you're getting tested afterwards. Even if they're residing in the same household as you, consider if they're working remotely or not. If not, go get tested. If so, then don't worry about getting tested.
While it is imperative to not see anyone when you're battling these symptoms, some people are asymptomatic. That means, they unknowingly spread it to others (which happens, don't get too mad). Take responsibility and get yourself tested, not just for COVID but everything else too. You only have one body, so why not take care of yourself the way you're supposed to?
Summary
White it's essential to protect yourself during this pandemic, making sure you protect those around you should also play a key role before hooking up with anyone. Avoid spreading the virus to your loved ones by self-quarantine after your hookups. Also, never be afraid to ask. You're entitled to live a healthy life, so take advantage of it and make it something great.