Latest News
Article Source: TechCrunch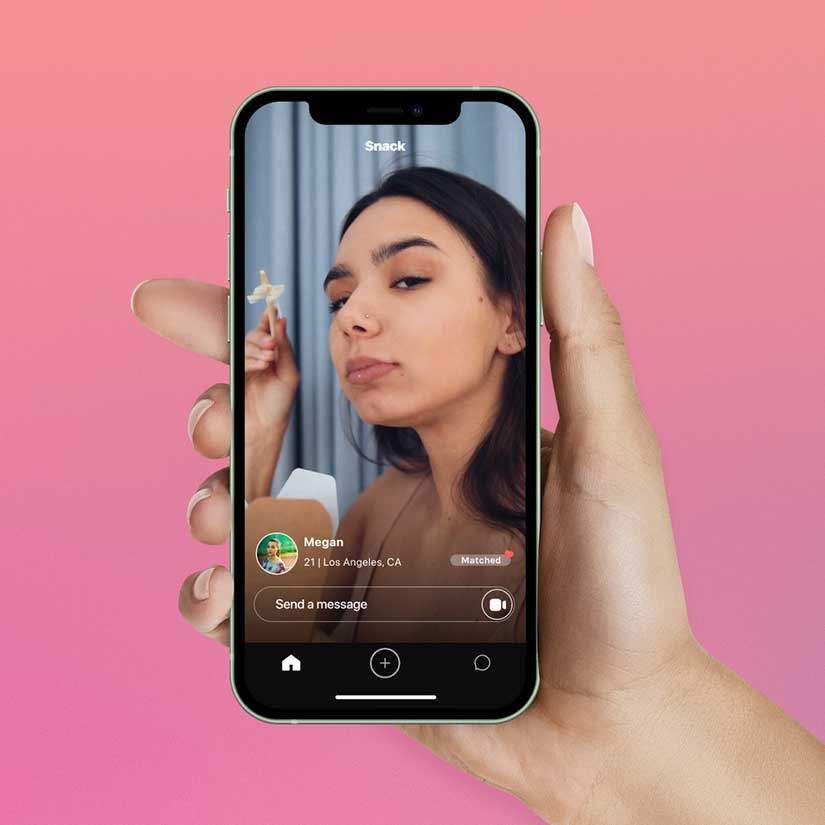 Dating App Snack
Gen Z investors can now sink their teeth into video dating app Snack, which made an announcement on Angel List calling the younger generation's creators and influencers into the fold, along with angel investors and other supporters. The startup has a SAFE worth $2 million coming in the near future.
In February 2021, the company said it had raised $3.5 million for its unique dating app, which is largely based on TikTok. Users create a profile and build a feed of videos that other users can like. Those likes help the app to match potential dates. Unlike more traditional dating sites and apps, Snack thinks the video format helps users to show their personalities, lifestyle and interests in a more real way, unlike simple photographs and descriptions. When a match is made, the users involved receive invites to start messaging one another.
While Snack is essentially a TikTok for daters, it has the added ability for users to share their videos to dating profiles on other websites. This is done via TikTok's Login SDK, which allows connections through third-party apps.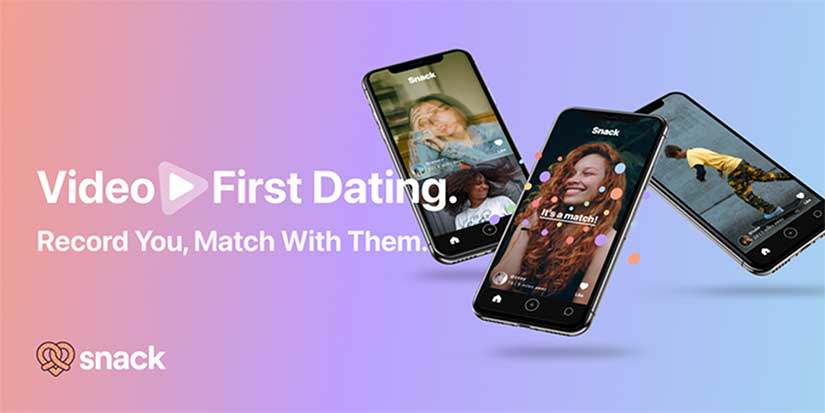 Dating App Snack
Kim Kaplan, the founder of Snack, is highly experienced with dating apps. She was the leader of marketing, product and revenue at the Plenty of Fish website. In 2015, Plenty of Fish was purchased for $575 million by Match Group.
Kaplan said that Plenty of Fish was designed for Google SEO, while later sites, such as Badoo and Zoosk, were focused on getting traffic from Facebook. Bumble and Tinder were the first dating apps that placed an emphasis on mobile design rather than trying to take all the aspects of a desktop site and stuff them into a phone screen. Kaplan added that Snack sees TikTok distribution as a "massive opportunity" to reach the younger generation and its influencers.
Like many other apps, Snack will probably start attracting an older demographic. It is already pulling in users in their early 30s, much like TikTok. It is expected that Snack will age up at the same pace as TikTok, in the long term.
Fundraising for Snack started in September 2020, after which a team was hired, and the app was built in a few months, launching in February 2021. Kaplan said the company is seeing a large amount of growth and excitement around the app, which is only three months old. This brought many "interesting people" to the investing table, but there was no room for them, so she created the SAFE.
Snack is using a portion of the SAFE for a carve out to build a syndicate, which helps the company avoid carry fees with a third party while making the app available to interested Gen Z investors. Initially, the carve out started at $100,000, but the high level of interest may double it or more, according to Kaplan. This will be determined by demand.
The Gen Z investors interested in Snack are mostly venture capitalists who usually fund projects at a more mature stage. The rest are various people Snack has worked and received advice from during the app's build out, including the Gen Z Mafia, which consults with startups and venture capitalists on inclusivity. Nicholas Huebecker and Emma Salinas, who are leaders within the Mafia, helped Snack with its name and its pretzel logo design.
Huebecker said that a dating app that puts video first allows for unique individual expression that does not come through with photos and text, and this factor was what drew his interest in the app. Those who use Snack can relax and express themselves naturally, which is important to a generation that values authenticity. This has been proven time and again by user of both TikTok and Snapchat, he said.
In addition to the Gen Z Mafia, Andrew Wilkinson, Backbone Angels, Christian Winklund (previous CEO of the Skout dating app), Monique Woodard (of Cake Ventures), SHAKTI and Samuel Natbony (Innovation Army) will join the SAFE. There will be other investors as well.
Kaplan said she wants Gen Z to sit at the table and participate in growing the Snack app. Her ultimate goal is to have the younger generation shape the app's future and direction both through their voices and being champions for the company itself.