Latest News
Article Source: Yahoo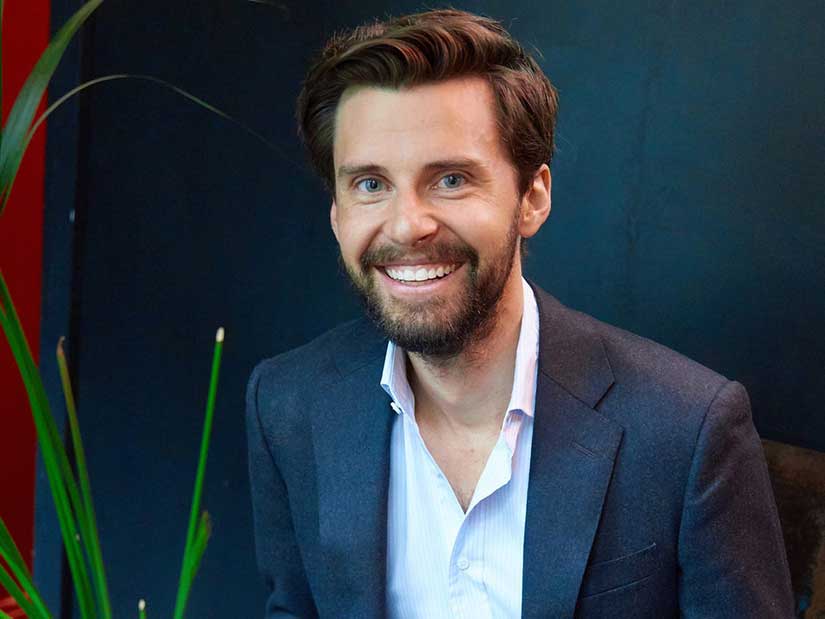 Hinge CEO Justin McLeod. Hinge
While the current pandemic has certainly put a dent in most people's dating lives, it seems the opposite is true for dating apps.
Rather than shutting them down, Hinge, the popular alternative dating platform to both Tinder and Bumble, has apparently become supercharged as per 2020 Q4 results. The online dating app was revealed to have tripled its revenue when compared to 2019 and had an increase in global downloads of over 63%.
An insider spoke with the company's founder and CEO, Justin McLeod about how Hinge was planning to maintain this momentum on through 2021, especially with many people getting excited over the vaccine rollout lter this summer.
Hinge users are coupling up
In spite of its impressive growth over 2020, McLeod noted that the app still dealt with numerous and peculiar "tailwinds and headwinds".
While the app did act as a welcome outlet for remote flirting, the various lockdown measures as well as the cold weather temperatures still ultimately took its toll on many people's dating prospects. Though the app saw great success in 2020, it was primarily during the summer months that it received its biggest spikes. McLeod expects similar potential results this summer.
However, while there are a number of people looking to take full advantage of the vaccine rollout this year by turning this summer into "hot vax summer", the CEO predicts that, based on the surveys conducted on the site, there is also a trend of people moving away from the "hook up" scene and more towards long-term relationships.
When asked, McLeod noted that at least a third of users said that they were urgently looking to settle down and to find a partner and over half of the users said they were actively seeking a long-term relationship.
It is believed that, because of the acute loneliness felt by so many during the lockdown, a large number of those people are seeking a partner or companion more than ever.
Luckily, this suits Hinge and its business model just fine. Unlike other dating apps, Hinge has always prided itself as the "dating app designed to be deleted". This is because, unlike Tinder and Bumble Hinge presents itself as less of a "hookup" app and more of a "relationship development" app.
Still, that doesn't inherently mean those not looking for a long-term relationship aren't catered for on the platform. McLeod also noted that younger users were less likely to want to settle down right away. He also pointed out that, despite this, the app saw its largest growth among users in their early 20s.
Regardless of preference, the dating app is looking to take full advantage of the "hot vax summer" by adding a number of new features, one of which being the new video-chat feature.
Pandemic or no pandemic: Video dating is here to stay
After being asked, McLeod said video dating would likely outlast the pandemic and predicted brief video chats would likely become the norm right before a first date for at least the next decade.
McLeod noted that, despite even he not being a huge proponent of spending large amounts of time on a computer screen, it didn't negate the fact that it would be worth it to do a five or ten minute call ensure that the person is who they say they are as well as if the person is actually worth meeting up with.
Still, despite the implications, Hinge's CEO remains adamant that the feature won't be used more than is necessary, as most people will want to spend more time meeting up in person.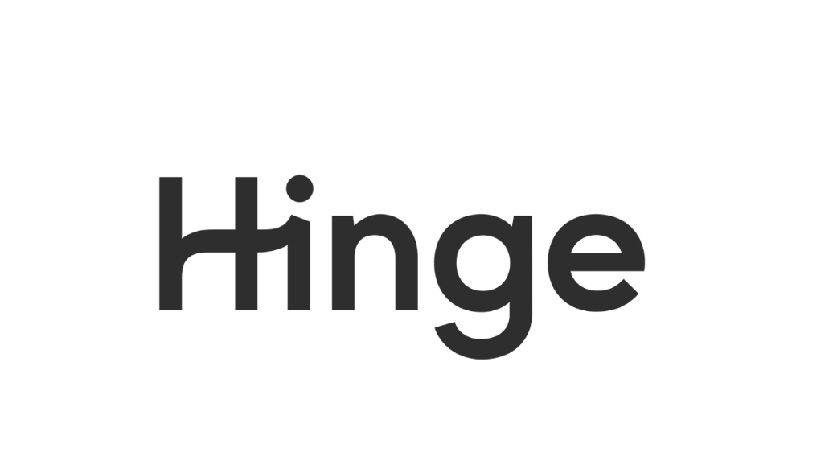 Hinge Logo
Mcleod is confident about Hinge's future
As mentioned earlier, Hinge is very much a break from the norm that is Tinder, Bumble and that is by design. Whereas those apps are considerably more geared towards casual relationships, Hinge has often been the only platform that seems to have an intention of actually helping people find meaningful relationships.
Similarly, he is very unphasezed by Facebook's recent inclusion into the online dating market. Despite their impressive resources, because of their lack of traction and lack of trust by Hinge's target demographic, McLeod is doubtful that the social media platform poses any legitimate threat to Hinge or any of the online dating apps out there.
"...I don't think our target demo really uses or trusts Facebook..." he said, referencing the numerous controversies plaguing the social media platform.