Success Stories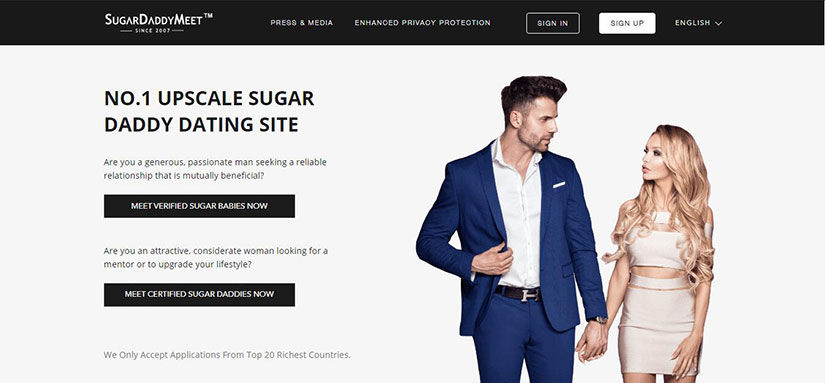 SugarDaddyMeet Homepage
SugarDaddyMeet provides a platform for generous men and attractive women looking to form a relationship that's mutually beneficial.
my everything
April 25, 2021
I found him on here, my everything, my world. I didn't think I would find the love of my life here but I did. I am so very very very thankful
Works
April 22, 2021
Try it it might work it might not. Just be safe and live a happy life. Dont hurt others. this site isnt for cheating like some o you think it is. Try it maybe it will work good luck
Two friends became one
April 18, 2021
We connected very well and want to have a life together Not sure what else to say except I'm very glad I did this and very glad I found her.
Gorgeous lady
April 15, 2021
I have been looking for 1 girl that is able to separate allowance and value and I think or hope I have found her. My offer of value surpasses the allowance thing and this girl could see it straight away. She is gorgeous to boot!
Site worked
April 13, 2021
Found someone on here and met up. Took longer than expected bu with the whole coronavirus thing i kinda expected that. thanks for the help and if i need to find someone again i'll be back.
Delete account
April 6, 2021
We both knew we could build something together and we are making this work.Thank you so much for everything and i know someday others will find their own happiness too.
Found my daddy and fiance
March 27, 2021
Used SDM for little over a few months and connected with a great older gentleman who is very well established. Five months into dating and we're a great fit. He's 58 and I'm 24. We're expecting a little kiddo along the way and looking to officially getting married a year from now. Looking forward to the rest of my life!
Arrangement
March 20, 2021
we met on here and we decided to keep our arrangement just between us becasue we had such a great time together, we did decide to keep it completely online but it works for the both of us.
Success Right Away!
March 15, 2021
I found my match with in 2 days! That's amazing. I'm going to meet him soon, and I'm so excited. He's so sweet and we've decided to form an arrangement instead of something serious.
just another sugar story...
March 7, 2021
So we messaged each other, and we didn't talk much, she said she wanted to meet for arrangment, I agreed. When we met we instantly hit it off and got along really well. we meet up and do this occasionally now
plane? train? or bus??
March 5, 2021
we meet thru this site, and we are happy!! I think this is the best way to meet an ideal mate, someone the really cares and have some great fun, with a great woman!
Visit Site
Get Android App