Latest News
Article Source: Adweek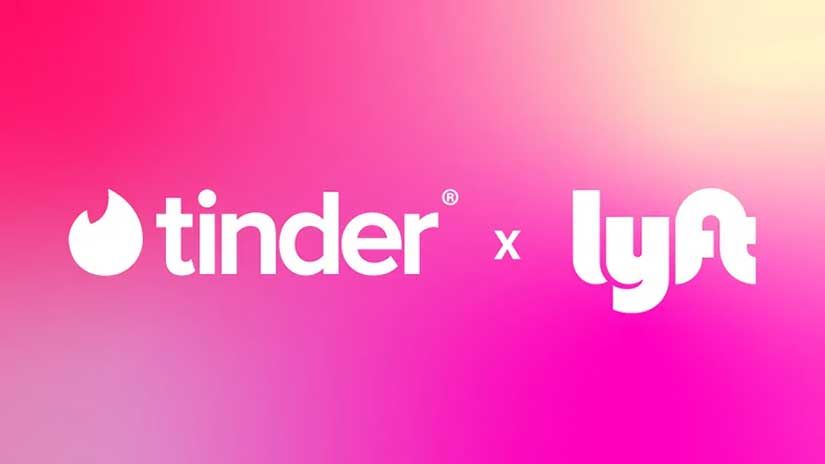 Tinder and Lyft join forces for daters
Raise your hands, Daters. Guess what? Tinder and Lyft have joined forces to assist you. They will make it easier than ever to get a ride---even away from your date, if necessary. Just go through the app.
Tinder decides to try something new
Tinder has listened to Daters' declarations. Not declarations of love, necessarily, but statements made by those who haven't been able to go out for a year. There's no doubt, the pandemic has hit us all hard. So Tinder formed an alliance with Lyft that could help virtual daters get off the screen and get back to going out IRL.
The Senior VP of Tinder, David Wyler, is a strong proponent of companies coming together for the benefit of society during tough times. And no one ---_no one-_--can deny that the past year has been one of those times.
Many dating apps have attempted to be responsible, encouraging Covid-smart behaviors, such as social distancing and chatting online. But now it is possible to call Lyft through the Tinder app. This hints that Tinder believes people are ready to go a more IRL direction.
Online dating - time to toss it?
Most online dating sites have been considerate of the problems faced by people trying to meet others. The apps have been creative with digital date concepts. Profiles are not only more fun, but more informative, as well. And free video chats are pretty much standard.
Online dating apps have been in constant use, as people attempted to form and maintain connections with each other without physical contact.
Now, however, these same people are talking more and more about "normal" dating. We are a species who loves to interact. We need to touch others and know we are not alone. The computer screen just isn't holding up its part of the deal in a no-touch relationship, and people are aching for IRL dating.
Why have daters been quiet Covid-19 sufferers?
Often, daters aren't taken very seriously when they say the pandemic has robbed them of dating. The mainstream public rolls its eyes, as if to say, "There are helpless thousands dying! Children aren't getting the education they need. Those in lockdown---some as old as in their 80's, some preteens---are suffering debilitating depression. Businesses that have been running for generations are going belly up. And you're worried about DATING?"
So, many didn't say much about what they're going through.
Tinder and Lyft make the move
Then the rumble began. It was a general restlessness at first.
After that, cities began opening up.
Then, two major brands became a force, with respect, for what they, together, could provide for clients,
Good things
Lyft's Head of Partnership Marketing, Julia Parsons, stated that an association with Tinder was a "good fit" because they held common beliefs. Tinder's head of Business Development and Partnerships (David Wyler) put the word out: it is time to work together.
Tinder already allowed for daters to contact family and/or friends with no noise.
Now they can get a ride with no problem, on Lyft.