Tips & Advice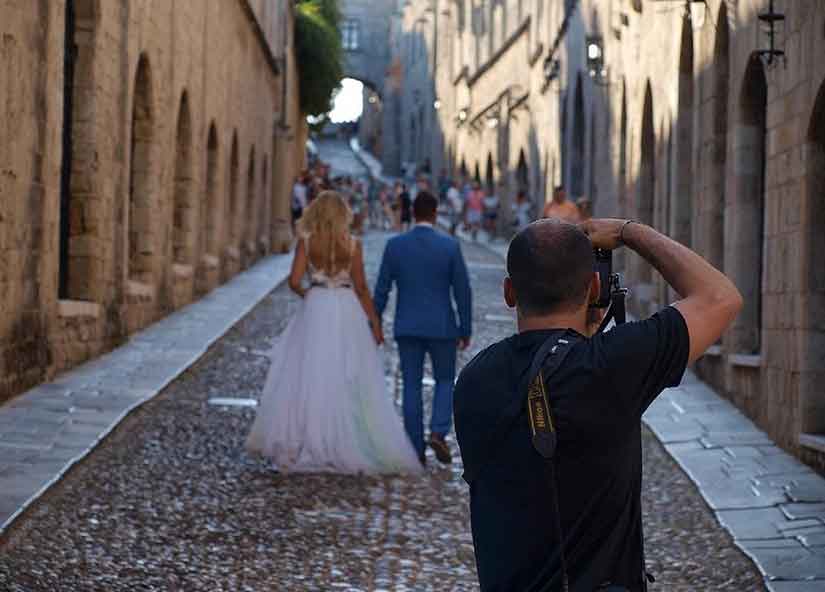 A wedding photographer is taking photos
Current photos exhibit various facets of your personality or environment. Plus, they demonstrate the varying styles of dresses or day-to-day activities that speak your story.
Let's consider the instances of your profile picture on a dating site. Many successful professionals will advise you on this point. They'll ask you to figure out what does your chosen photo tell about you. Does the photo depict your present condition, or a past one, or anything in between?
Suppose I send some pictures to someone and meet them for my first date. Will they recognize me immediately? If no, will those photos disappoint them or give a sense of relief since you look much better in the personal meeting? Men are incredibly visual. On most occasions, they make the decision based on photos you use to promote your best part.
It has been said that a picture is worth a thousand words. So, what words come off your photo? Do they depict the story you like to tell to those looking for their match?
Outdoor photos reveal more details than your outfit's color or the skin's texture. Snapping well-lit pictures by the water for a glow effect can effortlessly demonstrate wealth and leisure or relaxation. On the other hand, photos near lovely architecture reveal creativity, an appreciation of design, or a liking for art.
Similarly, pictures taken near vehicles communicate personality, a love for luxury, travel, recognition of vintage design, or a fast-paced lifestyle. Photos snapped in nature showcase your appreciation of the world you live in or a love for animals. Pictures shot with domestic animals exhibit your caring and nurturing ability or represent a facet of your persona.
As an astrologer, a wedding photographer, a feng shui artist, and a numerologist, I captured photos that people love to show to others. To sum up, the best photos are the ones that tell a compelling story.