Latest News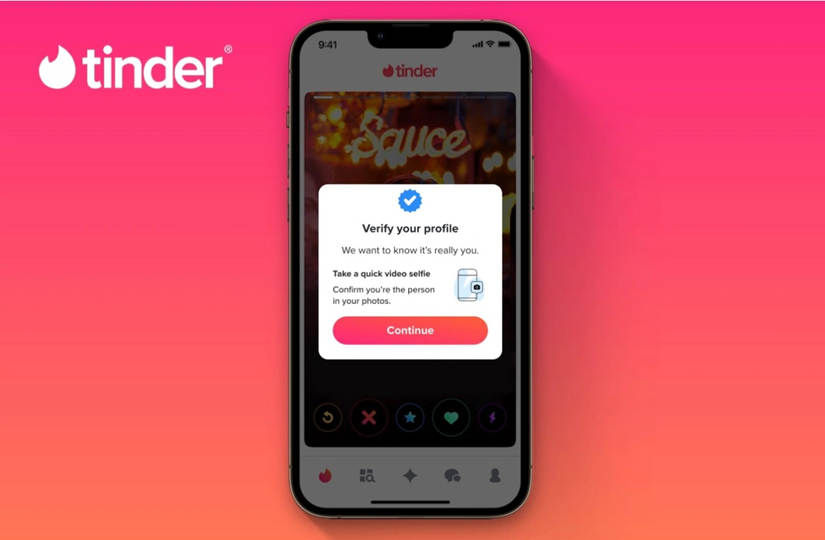 Tinder has introduced an update to its Photo Verification feature that will use AI technology to ensure the authenticity of user profiles. The feature has previously allowed users to prove that they are not bots or "catfishers" by uploading pictures of themselves and receiving a blue checkmark on their profile. The updated feature will require users to submit a video selfie instead of still photos, making it harder for spammers to create fake profiles on the platform. The company says the change is part of its efforts to make the app safer for its users.
The new feature will first prompt users to complete a series of video prompts, which will be used by the AI to match the person in the video to the person in the profile photo. The technology works by matching the 3D mapping of a person's facial geometry to their still photo. The video selfie feature will replace the option to upload still photos for verification.
Existing Photo Verified users will receive prompts to upgrade to the new video verification feature to maintain their blue checkmark. The company says this will ensure that members are verified through the more robust video selfie feature and address the issue of lapsed Tinder users returning to the app where their verified photos may be years old.
In addition to the video verification update, Tinder will introduce new features that allow users to restrict their chats to only Photo Verified members and filter their "Likes" page for Photo Verified members only. Tinder Gold subscribers will be able to filter their recommendations to only Photo Verified members.
The company claims that Photo Verification has been proven to increase matches on the platform as users feel more assured that their potential match is a real person who looks like their photos. Among 18- to 25-year-old users, being Photo Verified gives them a 10% higher chance of matching.
The update comes at a time when it is becoming easier to create fake photos and personas using AI tools. The video selfie feature provides a "liveness" check, which is a much stronger means of vetting the authenticity of users and weeding out spammers.
Tinder is working with a third-party partner to manage the video selfie verification process, but has not disclosed the name of the vendor.